KELSEY SWITHERS | VICE PRESIDENT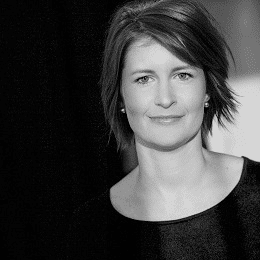 Featured with BCC team as one of the Great Communicators in INFLUENCE Magazine (Spring 2017)

Named one of the 30 Under 30 Rising Stars in Florida Politics (2017)
Lead policy coordinator and intern coordinator for BCC
Served on the communications team for Dana Young for Florida Senate District 18 and on the communications team for the No on Amendment 2 Campaign
Kelsey Swithers is a vice president at Bascom Communications.
Specializing in legislative and political communications, Swithers devises and executes strategic communications plans on behalf of Bascom Communication's clients, including associations, private-sector companies, statewide and local coalitions, and legislative efforts. Managing and leading accounts that span a wide spectrum of issues, Swithers develops statewide and local communications strategies that are tailored and fine-tuned to achieve the goals of Bascom Communication's clients, identifying the end goal and working backward to form a unique strategy to achieve it.
Swithers has gained significant experience working on winning campaigns. Most recently, during the 2018 Election Cycle, Swithers served on the communications team for a state senate campaign. Prior to the 2018 Election Cycle, Swithers served on the communications team for Dana Young for Florida Senate District 18, which claimed victory in the 2016 General Election. She also served on the communications team for the No on Amendment 2 Campaign, which originally polled at 88 percent approval statewide, but was ultimately defeated by the Florida electorate.
Beyond communications, Swithers serves as Bascom Communication's lead policy coordinator, bringing a unique talent for legislative research, tracking legislation from its inception to completion during Florida's Legislative Sessions. Additionally, she serves as the intern coordinator for the firm's internship program. Prior to joining BCC, Swithers worked on a successful statewide issue campaign to defeat a constitutional amendment, where she assisted with various grassroots efforts and provided constituent support through database management and research projects.
Swithers was named one of the 2017 30 Under 30 Rising Stars in Florida Politics by the SaintPetersBlog.
Swithers is a graduate of the University of Central Florida with a Bachelor of Arts in Political Science, American Politics and Policy focus. Born and raised in Sarasota, Fla., Swithers now resides in Tallahassee with her two dogs, Nico and Copper.